This past Wednesday, June 7th, was our first official visit from our newly-installed DDGM, Zoe Timmerman. Past Grand Master Michael Greenzeiger served as Zoe's marshall.
This was also Zoe's first official visit to any lodge in district 107, as they'd only been installed a couple of weeks earlier, taking over the role last held by Annie Cronin. So we were very grateful Zoe came to True Fellowship first.
Warden Andrew Crockett led our lodge in giving the honors of the order, while Noble Grand Mason Wolf tried (and occasionally succeeded) to remember when to call the lodge up and when to sit them back down. We're all learning.
In addition to making an official visit, Zoe and Michael were there to install Debbie Wolf as the lodge's new Vice Grand. We'll definitely miss having Debbie as our secretary, but by holding the vice grand seat for the remainder of 2023, she will be eligible to be installed as Noble Grand for 2024, and we know that it's important to give new people the opporunity to lead the lodge.
We certainly miss our previous Vice Grand, Randy Richmond, and appreciate that he managed to be present by phone for most meetings in the current term, but it has been difficult for him to attend, even in that remote capacity, and it was time to have the seats filled again.
Zoe and Michael both seemed satisfied with how we run our meetings (though Zoe did provide a few notes for our Noble Grand), and both seemed delighted and surprised by the fact that we actually do sing the odes, thanks to Honor Wolf, our lodge musician.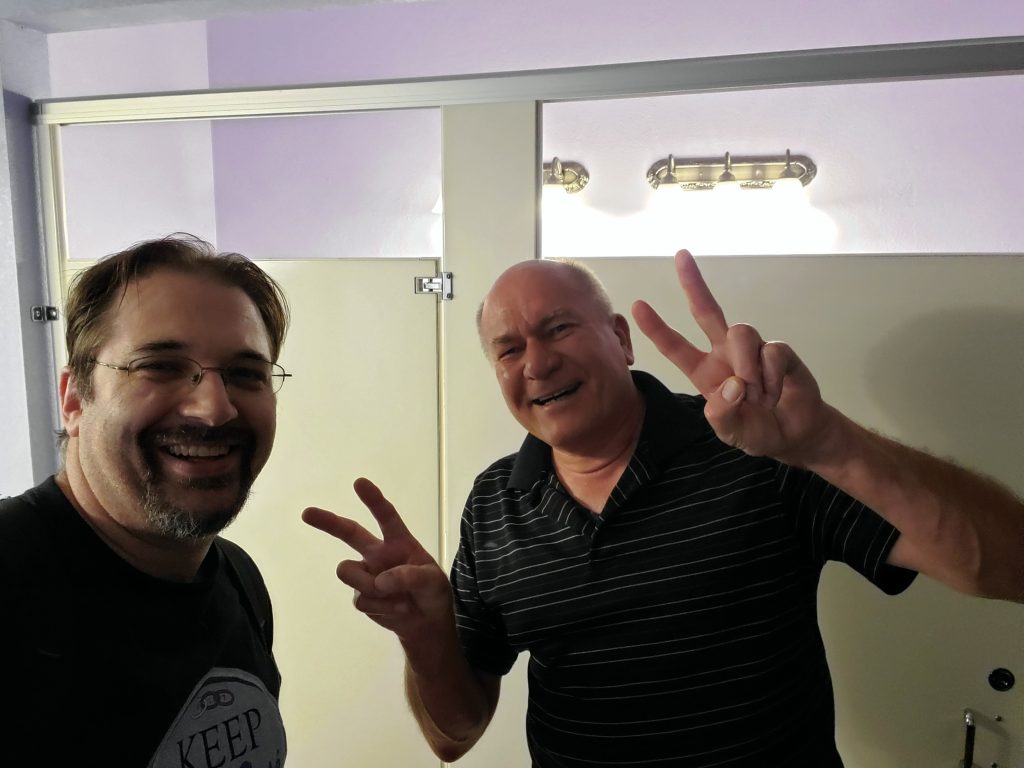 After the meeting, the members socialized for a time, and our Inside Guardian, Greg Gentile, demonstrated his skills as a handyman by repairing one of the toilets! He expects our next water bill to come in a good bit lower as a result. Thanks, Greg! You rock!