The Odd Fellows of San José
Friends You Can Count On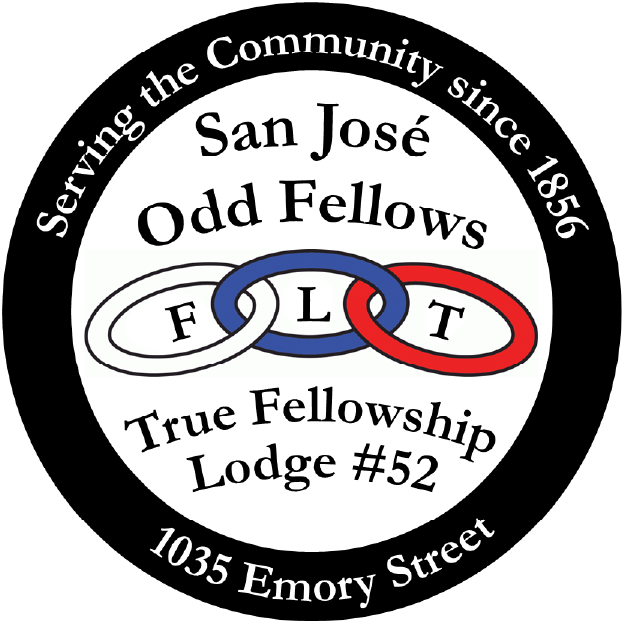 We maintain the building at 1035 Emory Street, which is designated as an historic landmark in the city of San José. Our Odd Fellows chapter is called "True Fellowship", and we are lodge #52 within the Grand Lodge of California. We also host Clara Rebekah Lodge, and Barnes Encampment.
Our order began in England (though the precise date is unknown), as a mutual benefit society in the days before people could obtain support through either government social programs or privately acquired life insurance. Its purpose was twofold – to both elevate mankind, and take care of the practical work of supporting one another during difficulty.
The earliest written documentation of an odd fellows lodge comes from a magazine in 1745, in which the society of odd fellows is mentioned as "a place where very pleasant and recreative evenings are spent."
Here in the United States, we trace our founding to 1819, and our particular lodge was chartered in 1856, in the city of Santa Clara. We moved to our present home in San José in 1964.
The officers and members of True Fellowship #52 are devoted to building and living in a community dedicated to the elevation of humanity.
If you would like to find out more, send us a contact request or come to one of our regular public events. In order to join, you will need a member to sponsor you.
We're a society that believes in the principles of Friendship, Love, and Truth as a guiding light to make the world a kinder, happier place. We believe in a higher power, though what or who that is is a choice left to each individual member. And we believe that it's our urgent business to do as much good for the world as we can, in the limited time we get to spend on it.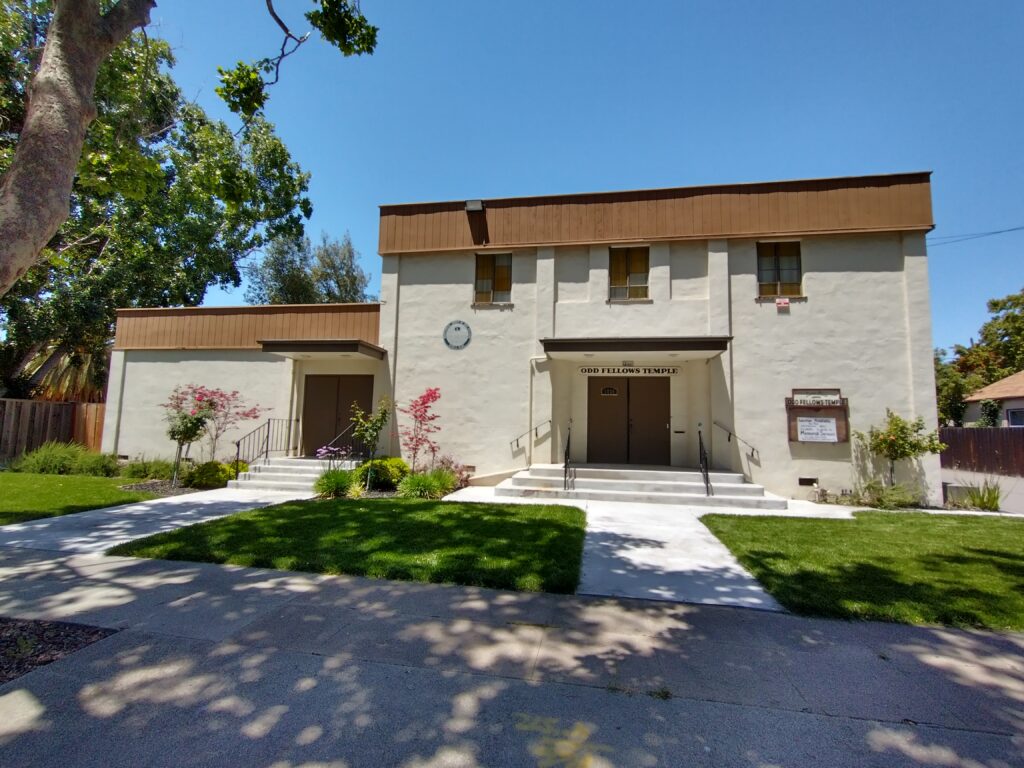 We have a nice building, and it can be made available for rent sometimes. We give discounts for renters that need a space for work that directly benefits the community, and for anyone who needs to perform a memorial service.
We also try to open it to the public at least a couple of times per month. To see what's coming up next, check out our calendar.
Celebrating Friendship, Love and Truth Since 1856
We're a little odd, sure, but the potlucks are amazing.